Year 5
Autumn Term
As an introduction to art at Lockyer's Middle School, Year 5 learn about the Formal Elements of Art. These are the key elements that create any composition.
To consolidate their learning, they created an apple drawing. This also enabled them to show off their new colour blending skills.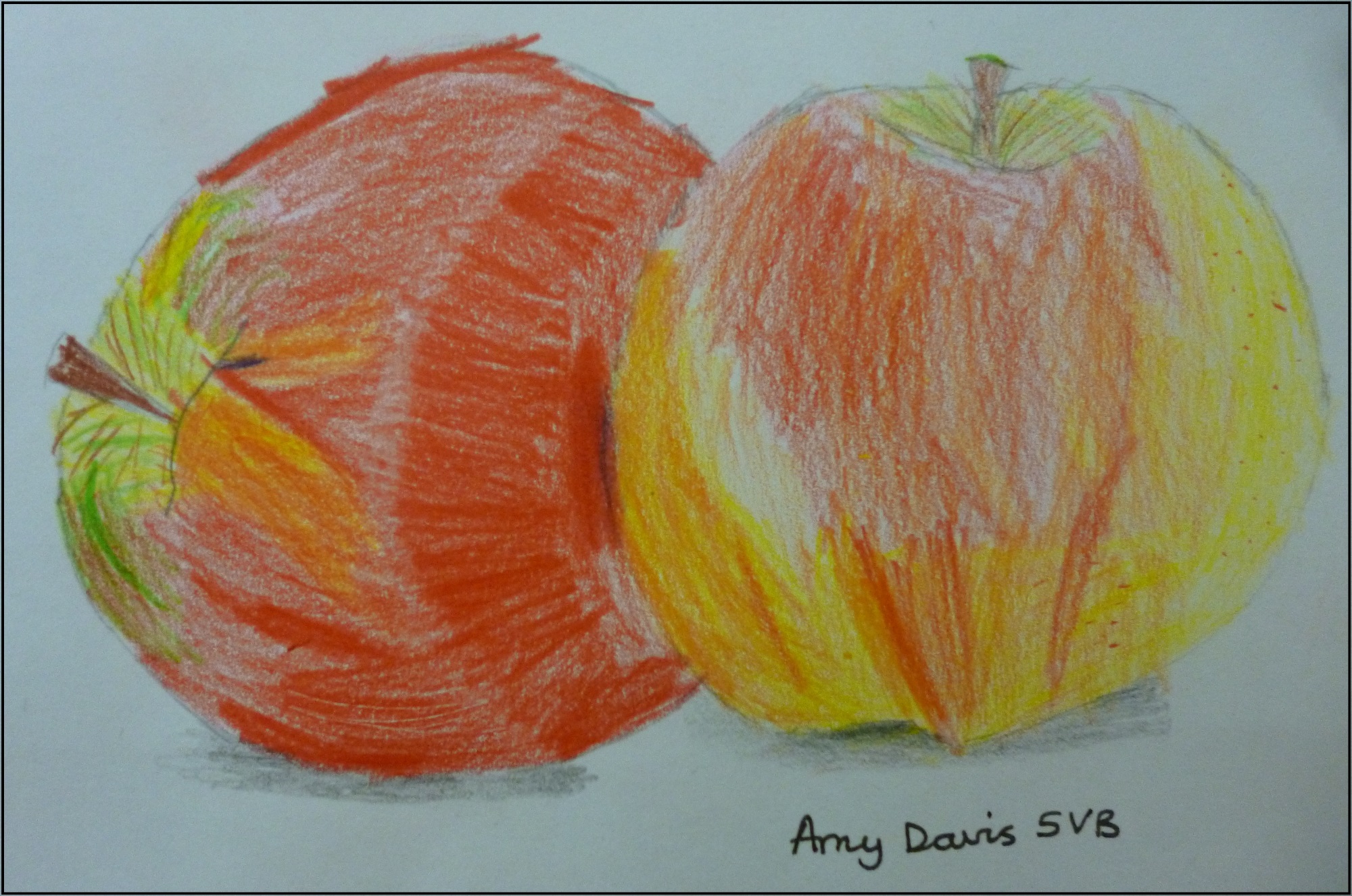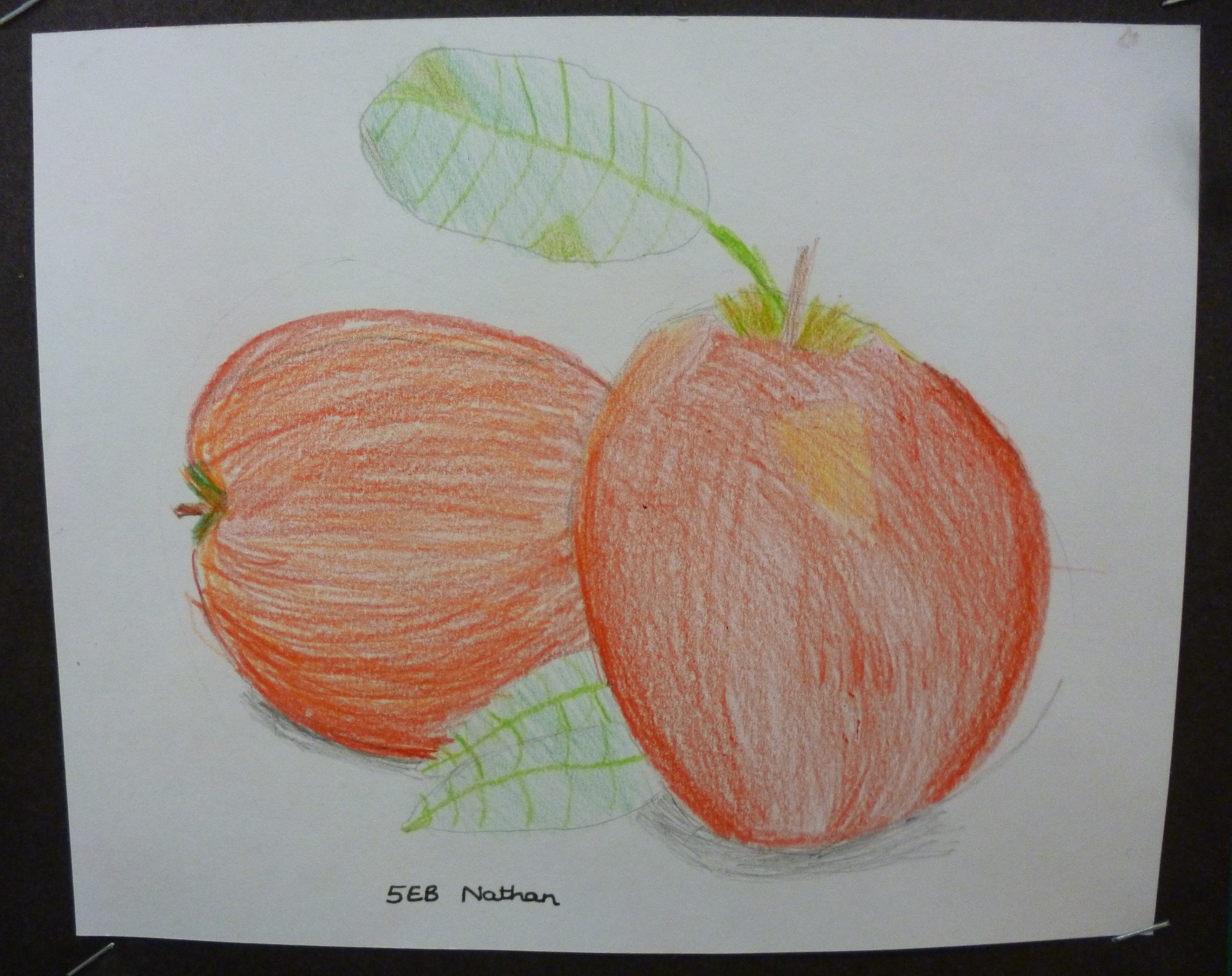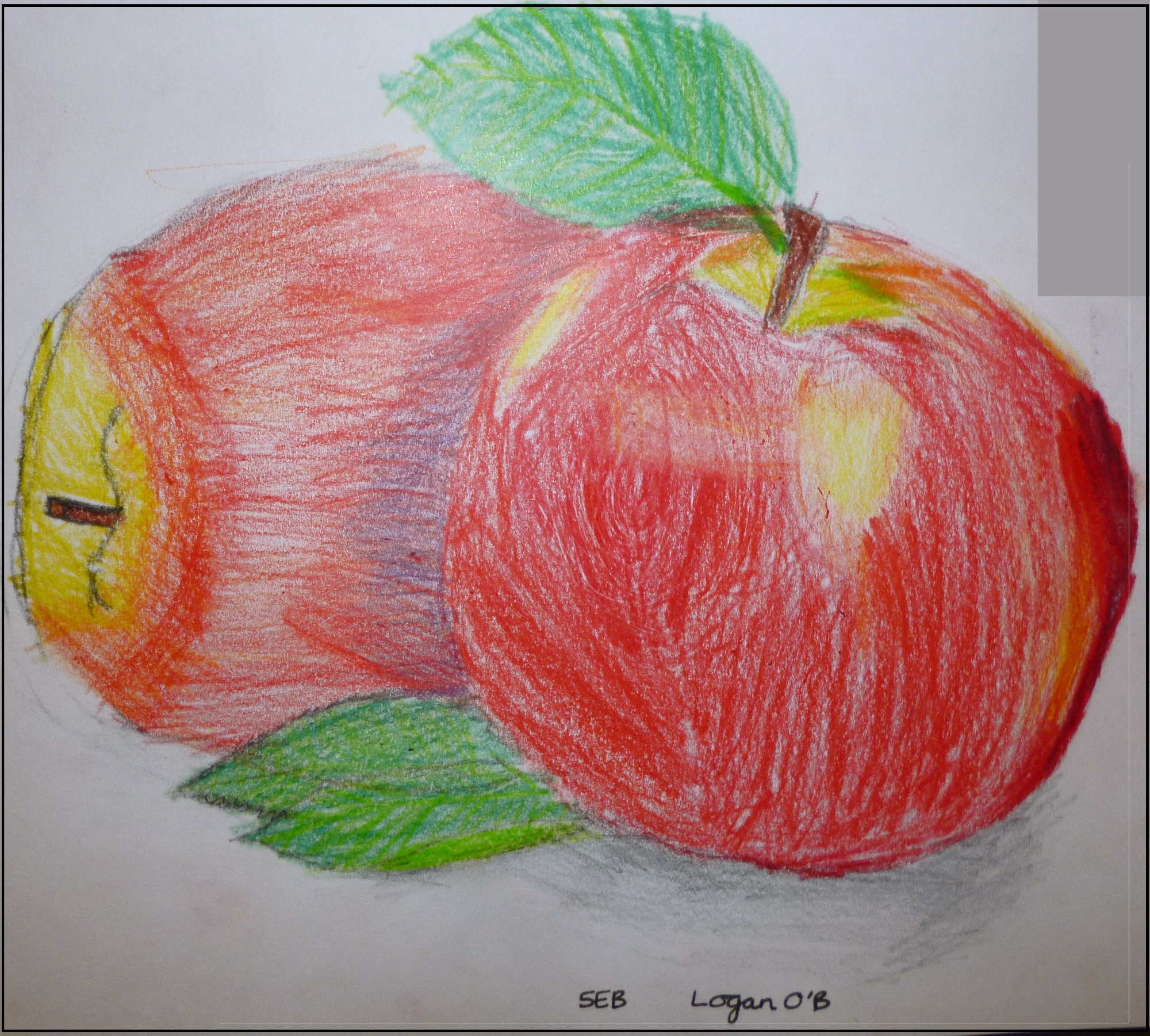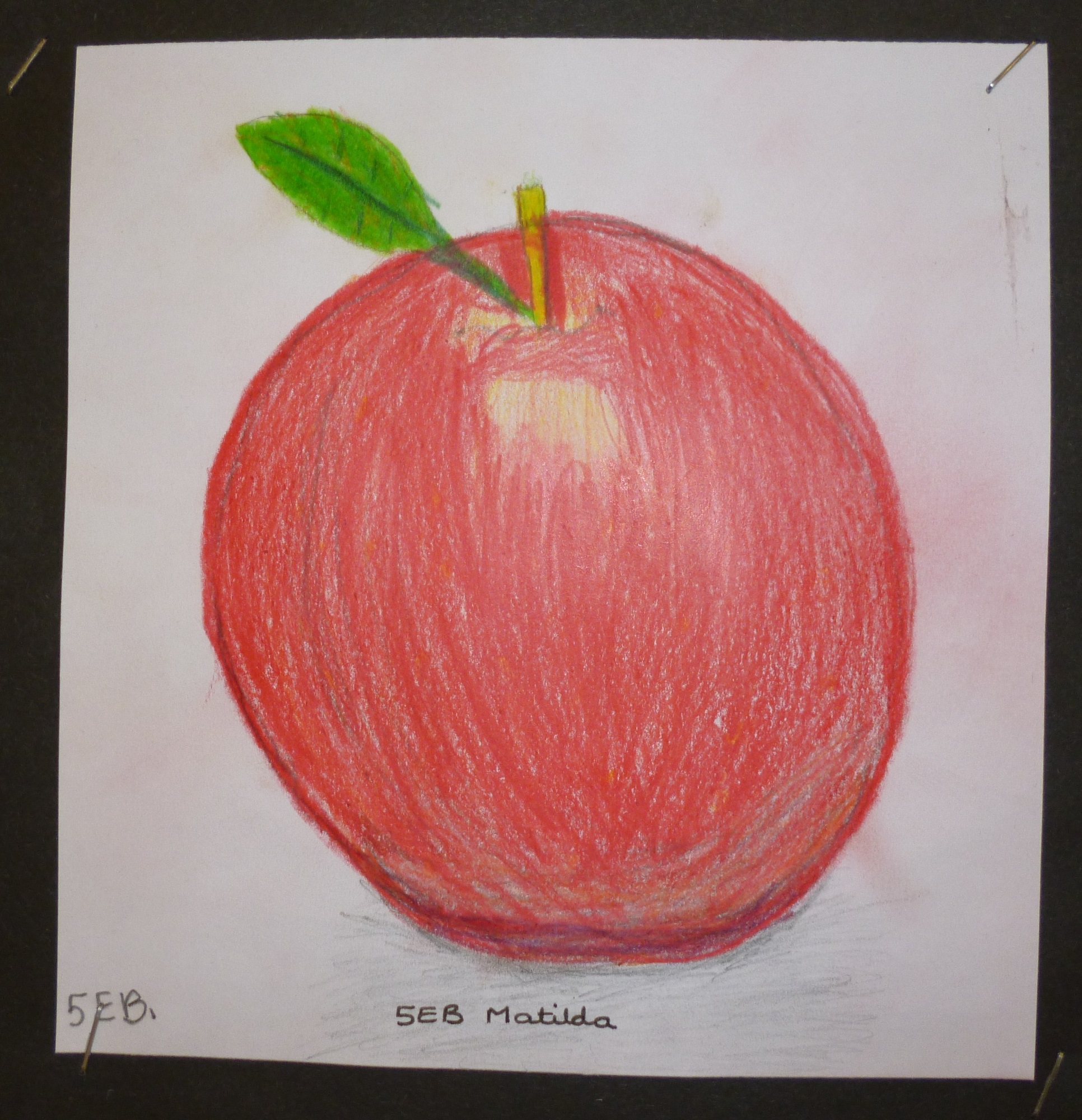 Spring Term
This term, Year 5 have been learning about portraiture. They have discovered facts about Van Gogh, Leonardo da Vinci and Picasso, then presented this creatively in their sketchbooks.
Using their measuring skills, the pupils learned the rules of drawing a symmetrical face shape. This helped them to place the facial features in the correct place and to ensure they were of the correct proportions. Pupils used a black fine liner to outline their final drawings and used water to smudge the ink.
After completing their individual drawings, pupils were organised into groups of four to design and create a large A1 portraiture painting. The painting consisted of four sections based on different artistic styles: black and white, Pop art, Picasso's cubism and realistic. The pupils enjoyed working in groups and having the opportunity to work on a large scale together.
These large paintings will be on display in the Year 6 cloakroom in September 2018. When these Year 5 pupils transition into Year 6, they will have something familiar on display in their new learning environment.
Summer Term
In history lessons, Year 5 have been studying the Greeks. After exploring a range of media and creating Greek patterns, they were ready to learn two methods to sculpt pots from clay. They created a thumb pot and a coil pot, which were then decorated using tools. After the firing process, they used Greek coloured paint to create their own authentic patterns.