Football
Year 7 and 8 Girls' Football
Congratulations to our Under 13's Girls' 7-a-side football team who became East Dorset Champions and will go through to the County Finals.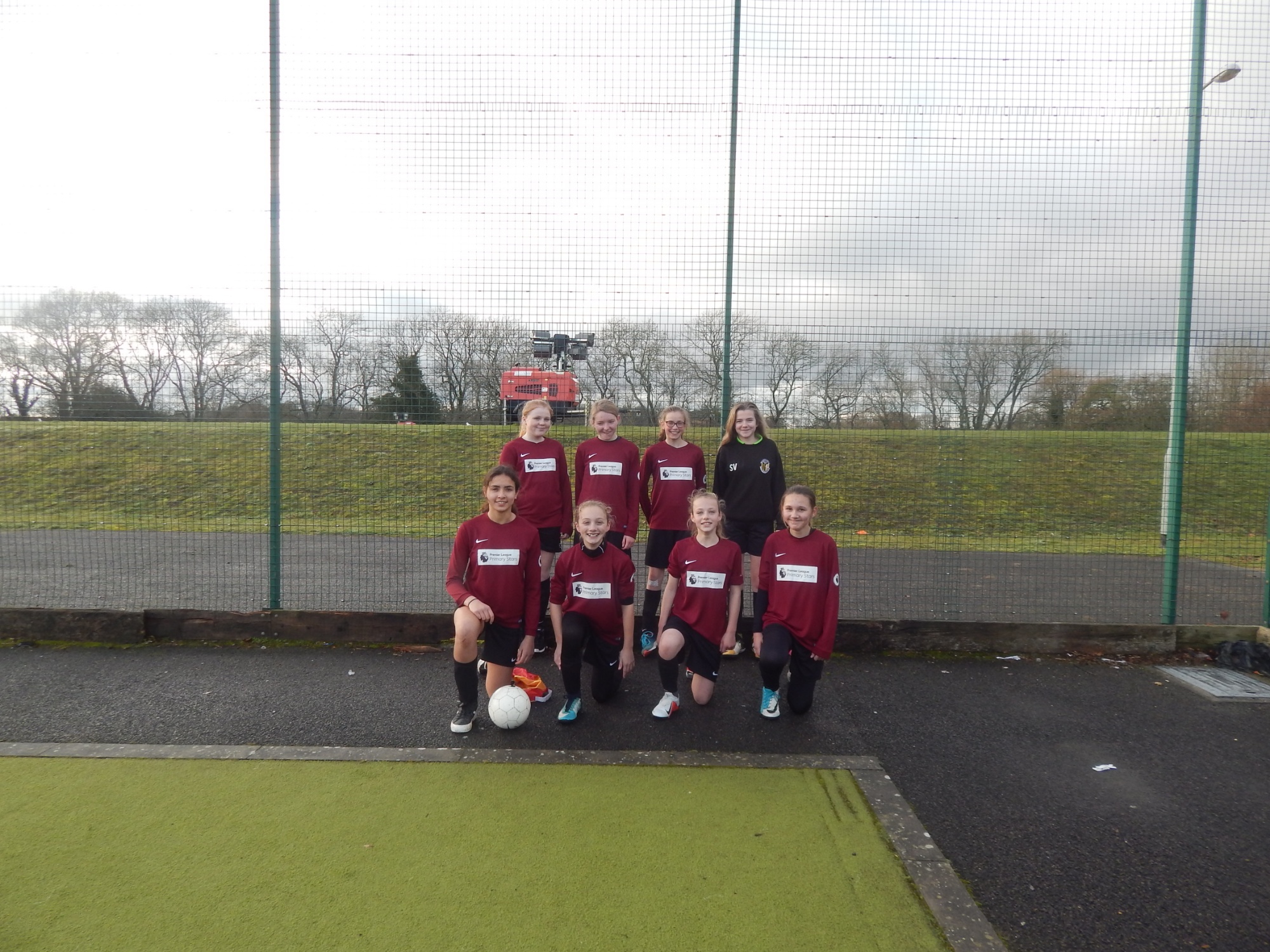 Year 5/6 Girls' Football Team Success
On Saturday, 21st April the Under 11 Girls' football team from Lockyer's Middle School competed in the South West of England 7–aside football finals at Somerdale Pavilion in Bath. The journey to the finals began in October at St Michaels Middle School where the girls competed in the East Dorset qualifying finals. They played very well and were crowned East Dorset champions, going from there to represent East Dorset in the county finals at Littledown in January. After some competitive group games, the girls grew in confidence and managed to progress through the semi-finals and into the final, which they won and through hard work and determination to become Dorset champions!
This impressive success meant that they progressed further in the national competition and a longer trip away, to Bath. The South West of England tournament is played between 10 county champions: Dorset, Hampshire, Berkshire, Devon, Cornwall, Gloucestershire, Oxfordshire, Wiltshire, Somerset and the Channel Islands.
The girls were in a very strong group so were prepared for some very competitive games, playing Berkshire, Cornwall, Gloucestershire and Oxfordshire to compete for a place in the semi-finals. The team performed superbly, working tirelessly to ensure that they finished the group stages with four wins without conceding a single goal. This led them to the semi-finals and a fifth game in unusually warm temperatures. Despite having control for much of the game, the girls could not break down a very stubborn defence from the Somerset team and could not quite get past a very good goal keeper. The game finished locked at 0-0 and so we went to extra time, after which the game was still goalless; we headed for the dreaded penalties, until, after 5 spot kicks with the game still even, sudden death penalties were taken, with Somerset scoring the decisive goal and progressing to the final.
The Lockyer's team can be exceptionally proud of their achievements this year; from the East Dorset tournament to the South West of England Finals, they have worked very hard and played extremely well. They should be as proud of themselves, as we certainly are!