Admissions
Wimborne Academy Trust is the Admission Authority for all Trust schools. However, the day to day administration of admission applications is managed for each school by the relevant local authority's School Admissions Team.
Virtual Open Evening 2020
This year, due to the current COVID restrictions, it will not be possible to offer an Open Evening to visit our school. This is a real disappointment as it is normally a lively evening full of fun, music, and information, where you can meet us in person and feel the energy of our school. However, being COVID safe is a priority and therefore we have looked at alternative ways for you and your child to find out about our school. Please see the poster and letter below for more information.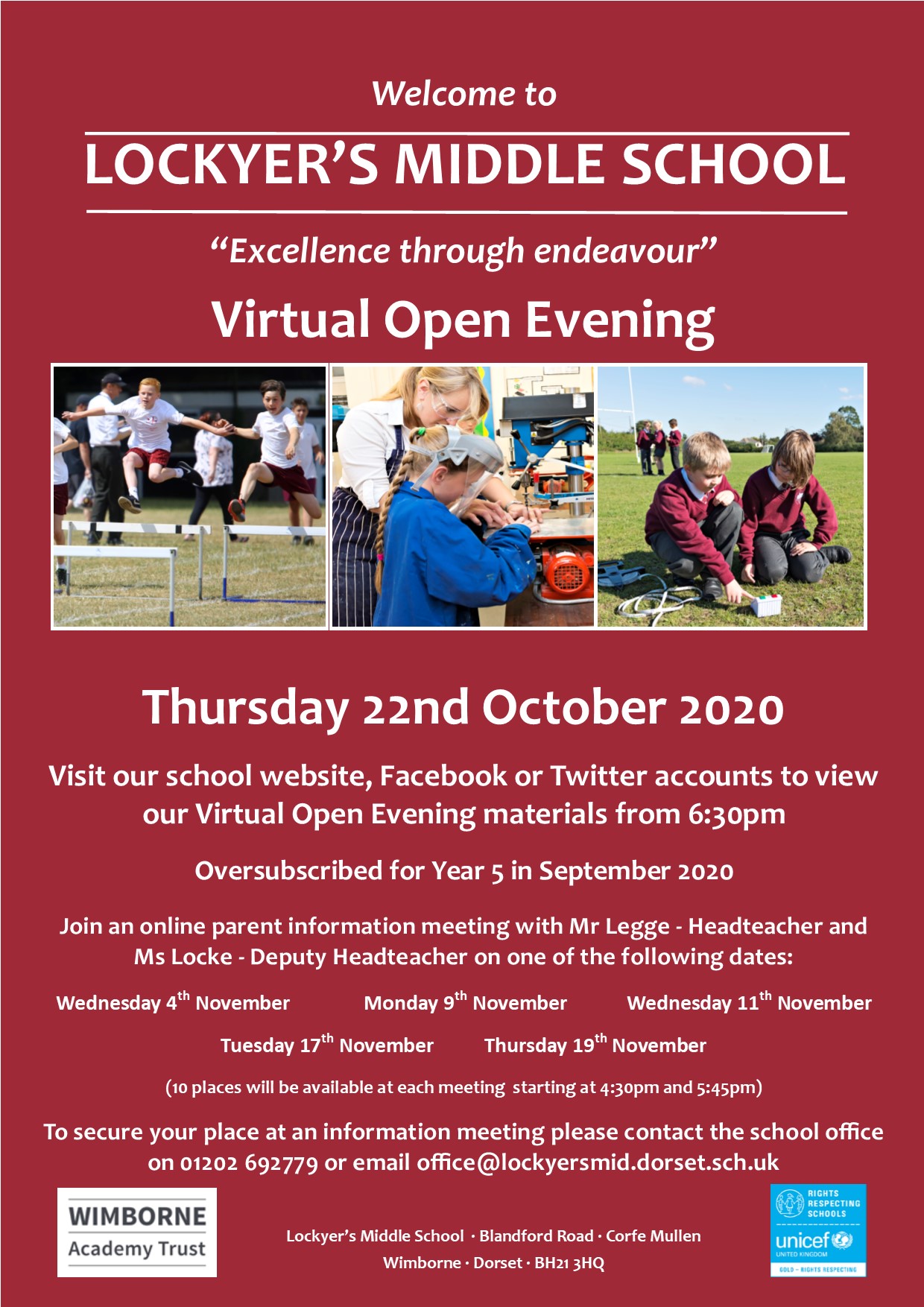 Children transferring to Middle School in September 2021
Children transfer to middle school at the end of year 4. If your child is already in a Dorset school, information will be sent via your child's school during the Autumn term before your child transfers. Parents will need to make an application using the required application form online through the local authority in which they reside.
Dorset residents should contact Dorset County Council's School Admissions Team. Click on the link for the relevant Dorset County Council web pages and catchment area maps:
Dorset County Council Website - School Admissions
Poole residents should contact the Borough of Poole's School Admissions Team. Click on the link for the relevant Borough of Poole web pages and catchment area map:
Borough of Poole Website - School Admissions
In-year applications
We welcome applications from parents and guardians for their children to join Wimborne Academy Trust schools at any time. If the school place you are seeking for your child is required during the school year, please contact the appropriate School Admissions Team using the links above.